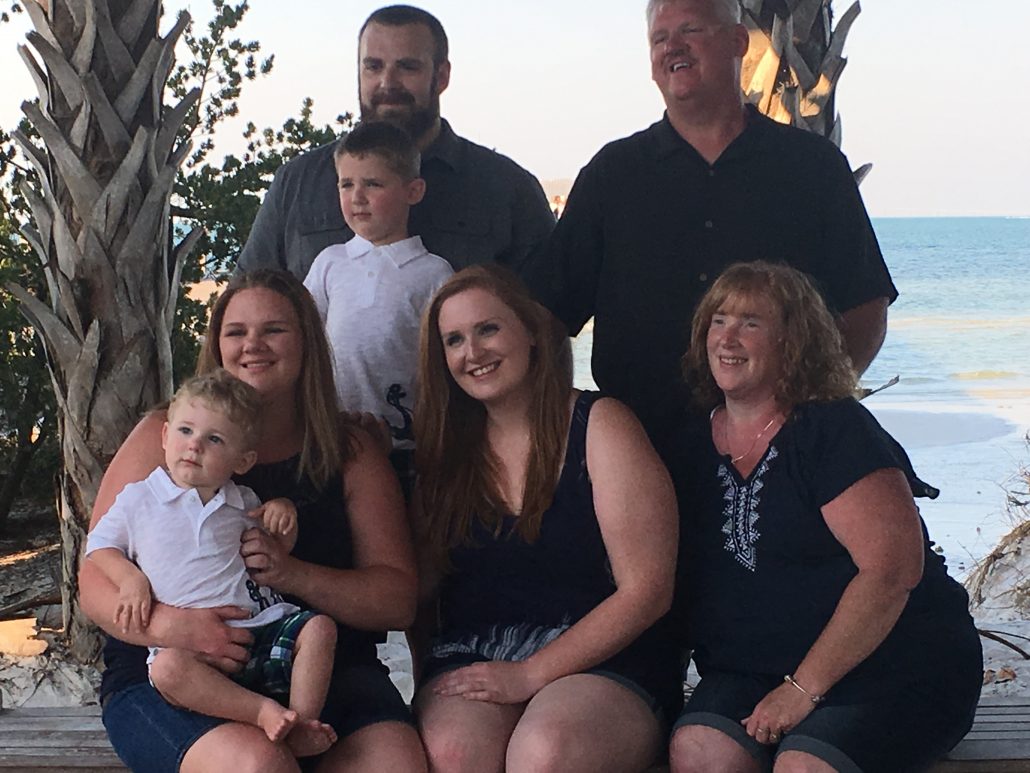 ABOUT US
LGS Events is Family Owned and Operated
A family business
We know about, What you want on your wedding Day no Stress or a little as possible.
Our Daughter Katie Wedding 07/22/2018 what a great day ❤️ Let us help you with one of the most important Days of your Life. We do our Wedding Rentals from Thursday to Monday for one Day Price. That's a lot less stress on you. No one else care more about making you day less stressful then LGS Events and Party Rental lgsevents.com
No were not perfect. But we try our hardest to make it right every rental. We are a family owned and Ran Business that offer clean Quality Products a great price. You can pick it up or we do deliver for a fee. So come to where your care about on your Day..Large or Small we do them all. We can help plan or just listen to your needs We also offer set up if needed, David ❤️ Kim 31 years of truly marring your best friend…. Congratulations on your engagement !! ??
We look forward to working with you.
David and Kim Buffum
Our Mission
The mission of LGS Events is, "We Treat You Like Family." Our staff will be there to help you every step of the way: from selecting the proper equipment to setup and placement on installation day. Our goal is to ensure that your event will be truly special. Contact us to find out what we can do for you!
---
Testimonials
Here are a few comments our customers had after working with us at LGS Events and Party Rental. We are always looking for more feedback, so please contact us and let us know how we did.
"Unless you can control Mother Nature for the day of an event, your service was excellent. With my short timeline, you were able to meet my needs. The event went very well. I will recommend your company."
"Delivery and pick-up was exactly when we asked to have it done."
"LGS Events and Party Rental is always extremely prompt and professional. It's a pleasure doing business with them."
"Our tent setup space is somewhat confining. If larger tents are required or if our space becomes more limited due to campus development, David or Kim comes out in advance of set-up so there are no surprises on set-up day."
"David and all the set-up people work to satisfy our needs in a timely and cheerful manner. It's fun to work with LGS Events and Party Rental."
"Had the tent on sight as promised. Worked great!!"
"A tent is pretty much a tent, but your employees and office staff are what keep us coming back year after year. Efficient, courteous, friendly and understanding about our issues. Thanks so much!"
"Having David come on site for an evaluation of our needs was very helpful. We had a new tent this year for our kid's games and he suggested a 20X40 with dividers allowing us 8 separate booths to set up the games. This worked out very well! Your crew is very efficient and skilled and makes that portion of our event worry-free!"
---
Thanks Again
Please allow us to thank you for considering LGS Events for your next Event, Wedding, and Party Rental Service. It is our pleasure to provide a quality rental service at an affordable price.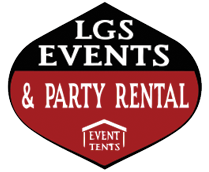 See Our Rental Packages Now
"LGS Events and Party Rental made my choice easy simply by the customer service they provided. Kim made it very easy to book the tent for my wedding. They supplied me all the info I need to make sure I chose the right tent. The installation went as smoothly as it could. The guys put the tent exactly where I wanted and were very professional. The tent itself looked great and was very clean and really white!!! I will definitely use LGS Events and Party Rental for future events and will recommend them to anyone who needs one."
"Your pricing was competitive but your website got you the business. I looked at many other businesses in my search for a tent. You responded quickly to my questions and provided excellent solutions. You handled my changes willingly and all the items were delivered as promised. I could not have asked for more friendly professional service."
"Thank you guys for everything! You were fantastic to work with. You accommodated our time restrictions by having the tent setup on Friday and were there at the end of the event on Saturday to immediately take the tent down. I was very impressed by your timeliness and excellent customer service and will definitely be renting from you guys again."
"As always, we were very happy with LGS Events. We had 140 people for brunch after church Sunday a.m. and it was raining! Renting the tent was definitely the right thing to do! Someone driving by on Saturday actually stopped in and asked who we rented it from. She is planning a family reunion and they are considering a tent. We told her LGS Events and Party Rental is the place to call! Thanks for excellent service once again."