NOT SURE WHICH PACKAGE OR ITEMS TO RENT? Contact Us!
We know that planning a large event can be difficult. Where to Start? That is why our friendly and knowledge staff is here to help you discuss your options. Give us a call! 360.907.7670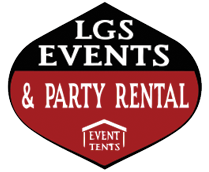 LGS Events & Party Rentals
We're proud to serve the Portland, OR and surrounding areas with affordable rentals for a number of different events. We're happy you gave us a look and the opportunity in working with you.